Paris Saint-Germain may need to look outside Europe as they attempt to get rid of Neymar.
The Peoples Person covered a report which indicated that Manchester United had been approached by intermediaries about the prospect of signing Neymar.
PSG are keen to get the Brazilian superstar off their books. There are only a handful of clubs that can offer Neymar Champions League football and afford his incredibly high wages – United have been mooted as one of them.
However, according to CaughtOffside's Jonathan Johnson, Neymar will be extremely limited in his choice of possible transfer destinations, since many European clubs may not be willing to pay his current wages.
PSG are open to loaning Neymar out.
"PSG have finally realised that they probably won't be able to get rid of Neymar on a permanent deal, so they might accept a loan deal with an option or obligation to make the move permanent.
"The key for PSG is to get as much of his wages off their bill as possible, and that's going to be a massive challenge."
Neymar's time at Le Parc des Princes has been nothing short of underwhelming. The 31-year-old moved to France as the world's most expensive footballer in 2017 but has struggled to live up to what he and the club set out to achieve.
In recent times, Neymar's relationship with PSG has become fractious.
A few days ago, there were protests outside his house where PSG fans were chanting against him, urging the forward to leave the club.
Johnson adds, "To be honest, there haven't been too many European clubs who think Neymar would be a smart signing at this moment in time.
"He's 31, he's coming off the back of another injury – one which he really should have had surgery on when he arrived in Paris six years ago, and if you look at his social media, there's nothing about football, it's all gambling promotions and that kind of stuff."
Johnson points out that a lucrative move to Saudi Arabia for Neymar may be his best bet. It could also be his most realistic alternative as things stand.
 
---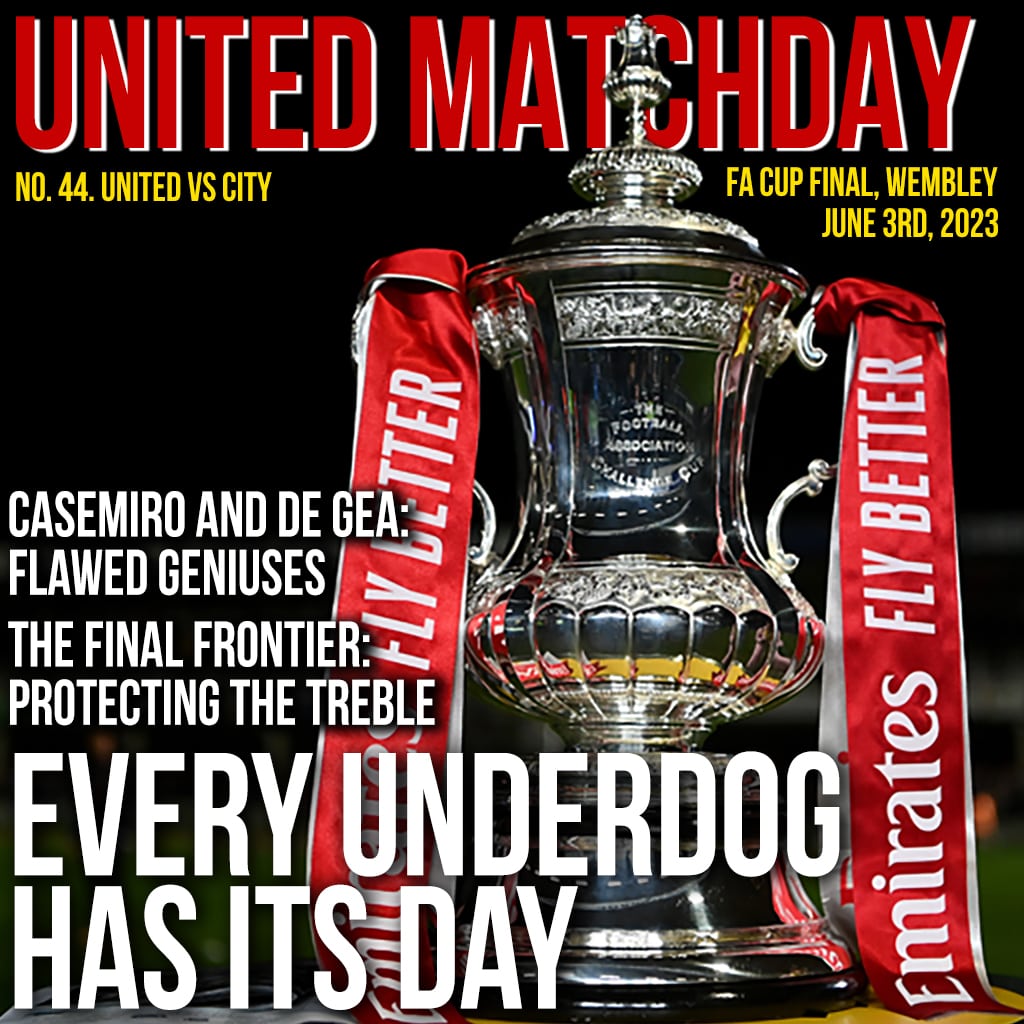 Imagine an FA Cup Final programme, but 100% online!
With just a couple of clicks you could be reading the FA Cup final special edition of United Matchday Magazine, right here on your device. All the latest news, meet the teams, tactical preview, opinion, debate, transfer news, quiz and much more! Get yours now for just £3/$3.75 and
be in the know about everything in red!