Manchester United secured their Champions League status for next season with a commanding 4-1 win over Chelsea at Old Trafford on Thursday.
Manager Erik ten Hag has worked wonders considering the myriad issues that arose over the course of the season and with the squad at his disposal.
Currently third in the standings, the Red Devils have scored the second-lowest goals among the top nine teams and that trend simply cannot continue especially when playing in Europe's top competition.
United eyeing Goncalo Ramos
Apart from Marcus Rashford, who has managed 30 goals in all competitions, none of the forwards have managed to reach double figures.
An elite goalscorer will be required and so far, most links tend to indicate that either of Harry Kane of Tottenham and Napoli's Victor Osimhen will arrive at the Theatre of Dreams.
But the Red Devils are keeping backup options ready considering the difficulties associated with dealing with both clubs.
One option that is being explored is trying to get a deal over the line for Benfica's highly-rated hitman Goncalo Ramos.
He became a household name after his hat-trick for Portugal in the World Cup against Switzerland and the striker has gone from strength to strength this season.
Mega offer in the pipeline
As per Italian journalist Rudy Galetti, United 'could make a monster offer' for the 21-year-old.
"The Red Devils, to convince Benfica to let him go in the summer, could make a monster offer greater than €100 million (£86.9m), getting closer to the release clause set at around €120 million (£104.3m), similar to the one that was present in the Enzo Fernandez contract.
"Considering the overall cost of the operation, it will certainly not be a quick negotiation, and for sure, it will take time," Galetti told GIVEMESPORT.
It is easy to see why the Portuguese international is attracting interest from all the big clubs around Europe. He has scored 26 goals and also registered 17 assists in 46 appearances across all competitions.
---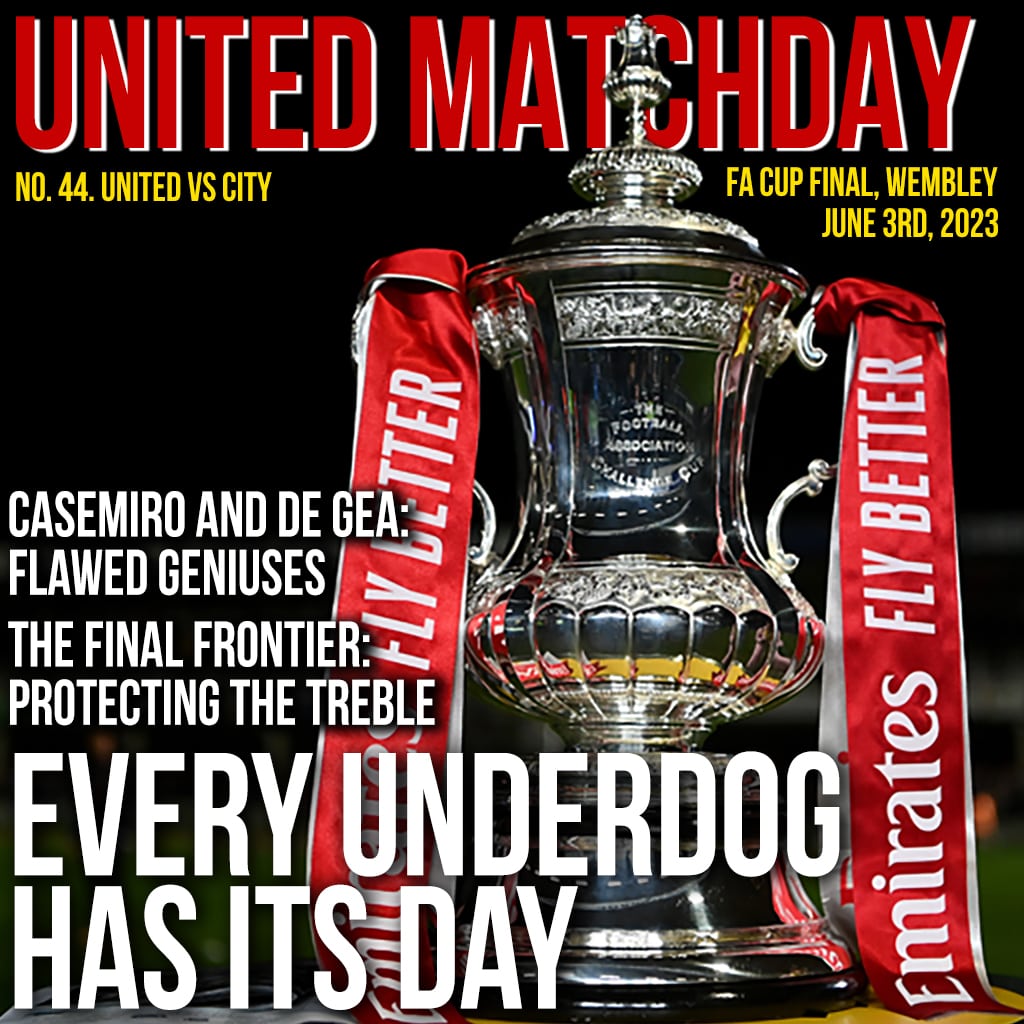 Imagine an FA Cup Final programme, but 100% online!
With just a couple of clicks you could be reading the FA Cup final special edition of United Matchday Magazine, right here on your device. All the latest news, meet the teams, tactical preview, opinion, debate, transfer news, quiz and much more! Get yours now for just £3/$3.75 and
be in the know about everything in red!